Kristy is a Manager of Amalgam Recruitment and has been with the business since its inception. Kristy has extensive employment history across a variety of industries and brings this broad experience to Amalgam Recruitment.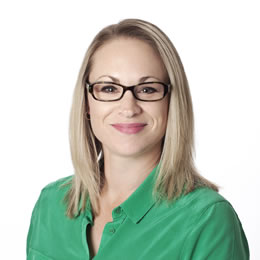 Kristy has placed candidates with some of the top companies.
Kristy has worked in the hospitality industry in sales roles, administrative roles in the legal and accounting industries and has extensive experience in the banking and finance industries. She has a terrific ability to build and maintain relationships with clients and one of her key strengths is her approach to candidate care.
A holder of diplomas in administration and workplace health and safety, Kristy has a terrific insight to the challenges of recruiting the right person for the right role.
Kristy is responsible for driving the permanent placement, commercial and contract placement services of Amalgam Recruitment.
Kristy is a mother of three – two boys and a daughter – and consequently has a terrific understanding of the demands of work/life balance.
Kristy's interests:
Family
Exercise
Reality TV – an addict!
Socialising / Networking
Friends
Areas of Expertise:
Workplace Health and Safety
Professional Services
Permanent Placement Services
Construction and Civil Administration roles
Business Professionals
Memberships
Fremantle Football Club
Business Chicks
An interesting fact about Kristy
Kristy lived and worked in London for 4 years for one of the city's most prestigious law firms.
Sorry, we couldn't find any testimonials.
Featured Jobs
jobs posted by Kristy Parker
Sorry, no posts are made by Kristy Parker