Martin is the co-founder and a Manager of Amalgam Recruitment and brings a combination of his history as a professional sportsman, together with strong relationship management skills to the business.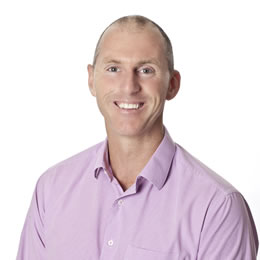 Martin has placed candidates with some of the top companies.
Martin has over 10 years-experience in the recruitment industry with most of those years in management roles. Martin spent 3 years as Branch Manager of the northern suburb branches at a publicly listed recruitment business. For two years in these branches Martin managed the team responsible for the day to day service delivery to a large number of SME and blue chip clients.
He has always maintained a focus on the welfare and safety of temporary workers on client's site and understands that relationships with clients and candidates alike, is fundamental to delivering win-win outcomes. Martin is an Economics graduate from Swinbourne University and is committed to ensuring that his clients receive best practice, best service at the best price.
Martin is responsible for the sales and business development strategy at Amalgam Recruitment.
Prior to moving into the recruitment industry, Martin was a professional footballer for the Geelong Cats Football Club and the Brisbane Lions Football Club in the AFL. After finishing his AFL career, Martin attained the status of PGA Professional Golfer. A former professional sportsman Martin understands the discipline and commitment required to succeed. Martin still loves his golf and footy, but spends more time at netball and little athletics nowadays encouraging and coaching his 3 daughters.
Martin's interests:
Sport- especially Golf and footy
Family
Reading Non-fiction – Martin likes dealing with the facts
Reading world news
Socialising / Networking
Areas of Expertise:
Workplace Health and Safety
Manufacturing and Food Processing Industry
Agribusiness
Trades and Engineering Services
Transport, Logistics and Warehouse
Business Professionals
Memberships
Professional Golfers Association (PGA) Australia
Geelong Football Club Past Players Association
An interesting fact about Martin:
Martin grew up on a dairy farm in rural Victoria and has a strong affinity for people with a strong work ethic and appreciate the value of the land.
Sorry, we couldn't find any testimonials.
Featured Jobs
jobs posted by Martin Heffernan
posts by Martin Heffernan
Sorry, no posts are made by Martin Heffernan