Tom is Managing Director of Amalgam Recruitment and has a long history in the recruitment industry. He established Amalgam Recruitment with a view to bringing his knowledge of industry best practice to a select number of Western Australian businesses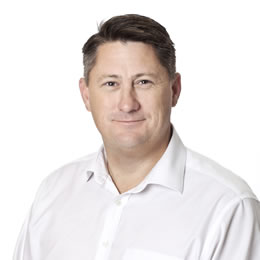 Tom has placed candidates with some of the top companies.
om has over 15 years experience in the recruitment industry commencing in a business development role, dealing directly with business owners and managers who were seeking reliable, productive employees to help grow their businesses. Tom progressed through the industry and for over 6 years was the Executive General Manager, Aus. & NZ for one of the largest listed recruitment companies in Australia with turnover exceeding AUD$450m per annum. Tom also has experience in executive roles at some of Australia and New Zealand's leading property services and facility management businesses. Tom has completed management and leadership programmes at Harvard Business School and is passionate about developing the people in his business.
Tom's interests:
His family – Tom believes that nothing is more important than family.
Footy – especially the Fremantle Dockers
Reading Non-fiction – Tom likes dealing with the facts
Volunteer and Charity work – Tom sits on a number of NFP Boards
Coaching junior and youth Australian rules football
Areas of Expertise:
Workplace Health and Safety
Civil and Construction
Sales and Business Development
Middle Management
Strategy Development
Transport, Logistics and Warehouse
Facility Management and Property Services
Memberships
Celtic Club
Fremantle Football Club
BNI Mt Lawley (Evergreens)
An interesting fact about Tom:
Tom loves his sport but was also in a number of musical theatre productions in his younger days.
Sorry, we couldn't find any testimonials.
Featured Jobs
jobs posted by Tom Parker
No jobs found. Please try different search filter.
Sorry, no posts are made by Tom Parker